Welcome SG1000 owner! We created this page so you can conveniently order all of your essential SG1000 ink, paper and accessories from one location. Here you will also find exclusive offers and deals, contact support or open a support ticket, shop our top selling blanks, and see the latest videos and blogs related to your Sawgrass SG1000!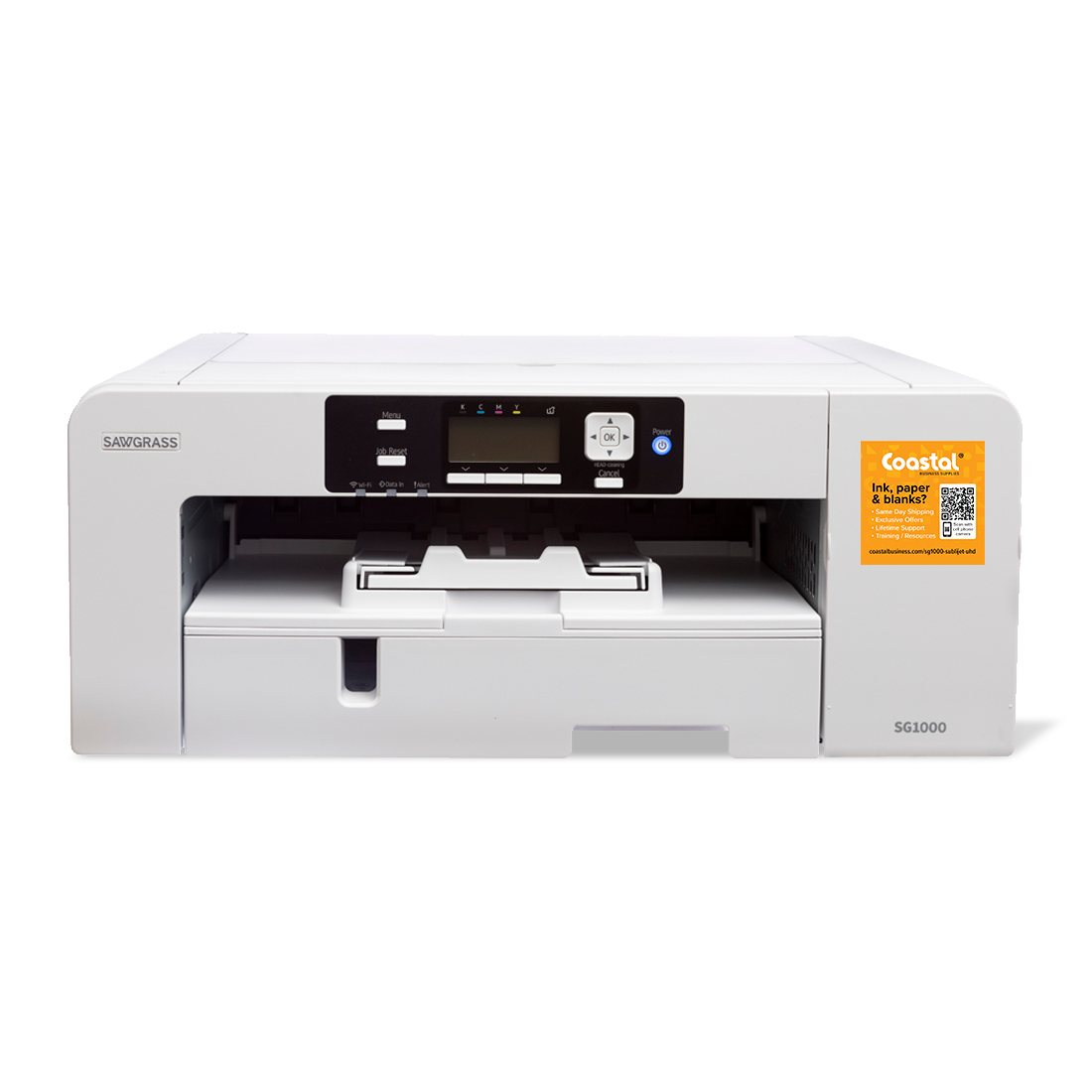 Resource Blogs
Resource Videos
Free Sublimation Templates and How to Use Them
Whether you're just getting started with sublimation or a seasoned veteran, we highly recommend using templates when printing as they are a huge time-saver and can help you avoid costly errors.
Introducing Sawgrass GO Expression & GO Exchange (Webinar)
Learn about the brand new GO Expression and GO Exchange platforms by Sawgrass. These new platforms can help you grow your sublimation business by allowing you to sell to a global market.
Your Guide to Sublimation on Cotton with FOREVER Subli-Light
Raise your hand if you're ready to start sublimating on cotton! In the world of garment decoration, one of the most frequently asked questions is "Can I sublimate on cotton?" The answer is Yes!
How to Decorate the Polymer Two Sided Sublimation Ornament
In this short video tutorial, we will show you how to decorate the two sided polymer ornament with sublimation. This simple round ornament is a hot seller leading into the holiday season.