It's an exciting time to live in! Starting a personalization business has never been easier. In fact, dye-sublimation printing has empowered many creators, makers and entrepreneurs like yourself to build lucrative businesses producing and selling high-quality custom products. With a few pieces of equipment and a little elbow grease, you can have your own personalization shop up and running in no time.
Now, let's dive in and look at everything you need to start your sublimation business!
#1 – Sublimation Printer Package
The first (and most important) piece of equipment you need is a sublimation printer. Because they are incredibly easy to set up and include an equipment-specific design software with purchase, we highly recommend the Sawgrass Virtuoso SG400 and SG800 sublimation printers for new and small businesses. These two printers are powerful, versatile and come at very affordable price points. Both printers will enable you to customize a wide array of products such as mugs, coasters, plaques, awards, mousepads and so much more.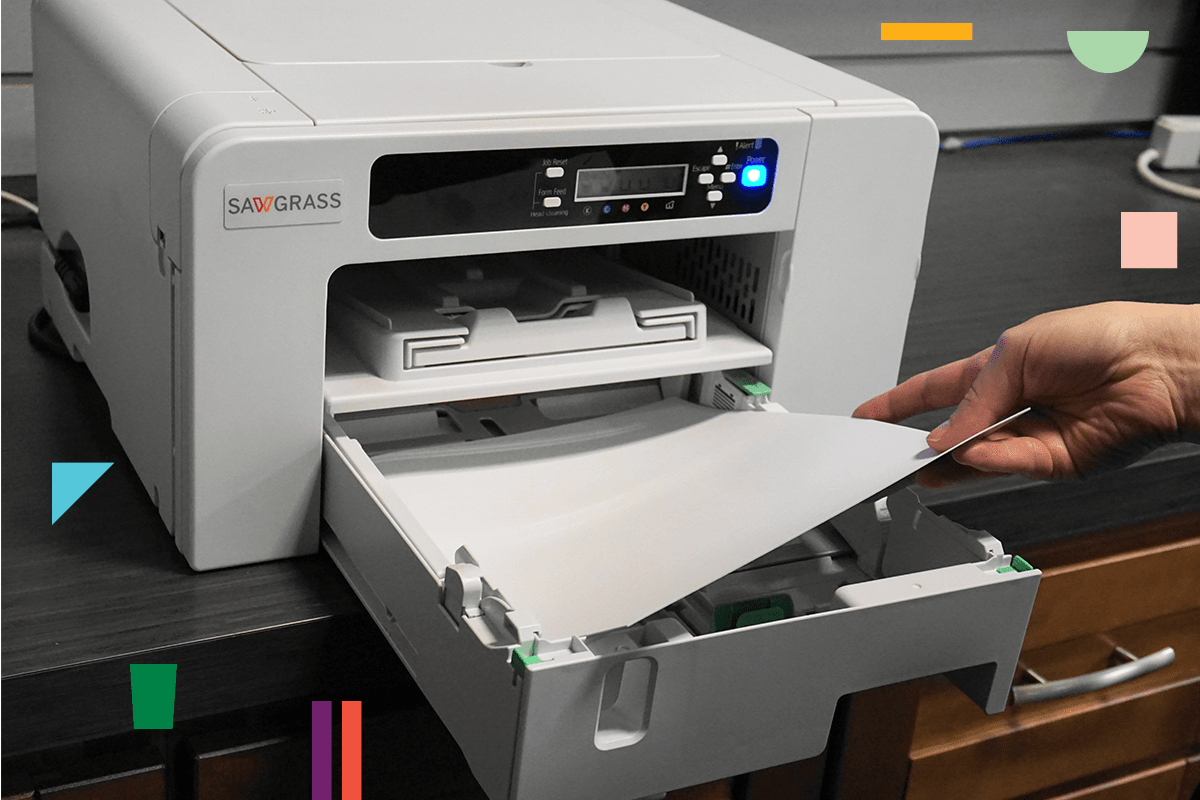 The main difference between the SG400 and SG800 is their maximum paper size. The SG800 can print on larger paper sizes (up to 11" x 17" standard or up to 13" x 19" with bypass tray), which allows you to produce a larger selection of products such as pillows, signs, and doormats. In contrast, the SG400 prints up to 8.5" x 14" standard, making it suited for customizing smaller items.
Both Sawgrass Virtuoso SG400 and SG800 printer packages come with the printer, a full standard set of sublimation ink, 100 sheets of sublimation paper, and a sample pack of products to sublimate – all the essentials you need to get up and running.
#2 – Heat Press or Mug Press
The second primary piece of equipment to invest in is a heat press (or a mug press if your personalization focus is drinkware). While a home iron may be suitable for certain heat transfer papers, a heat press is necessary to achieve high quality, vibrant and consistent prints.
Now, there are a lot of heat presses to choose from, each with different features, and you can be quickly overwhelmed by the options. But don't panic! The main consideration for starters is the platen size (that is, the size of the surface where you place your products). A larger press allows you to customize larger products.
As a beginner, especially if you are opting for the Sawgrass Virtuoso SG400 printer, you will find that our Hotronix Craft 9" x 12" Clamshell heat press will allow you to produce most of everything you aim to create. If you are wanting to create larger products with the Sawgrass Virtuoso SG800, we would recommend a larger press like the MAXX Digital Clam Shell 16" x 20".
If your focus is drinkware, such as ceramic coffee mugs or water bottles, you will want to invest in either a mug press or a mug oven. Our 4-in-1 Multi-Purpose Mug Press is perfect for getting started as it's able to press a large selection of mugs, bottles and other drinkware in a variety of sizes. As your production grows, you may eventually consider a mug oven, which is more expensive but will allow you to press multiple mugs at one time.
#3 – Sublimation Blanks
You've got your printer package, your heat press or mug press, and now you need some blank products to start customizing. Something important to note is that only products that are made of polyester or have a special polyester coating can be sublimated. That said, all of the thousands of sublimation blanks that Coastal carries have this polyester coating and are ready to be sublimated right out of the box!
#4 – Ink & Paper
As stated, our Sawgrass SG400 and SG800 printer packages come with a full set of standard ink cartridges as well as 100 sheets of sublimation paper. However, it's always beneficial to keep an extra set of ink and pack of paper on hand, so you can avoid stressful scenarios (like running out of ink in the middle of an order!). The SG400 and SG800 printers both use the same Sublijet HD ink cartridges, and we offer them in both standard capacity and extended capacity.
For paper, we recommend the Image Right Virtuoso sublimation paper, which is available in a variety of standard sizes.
#5 – Additional Supplies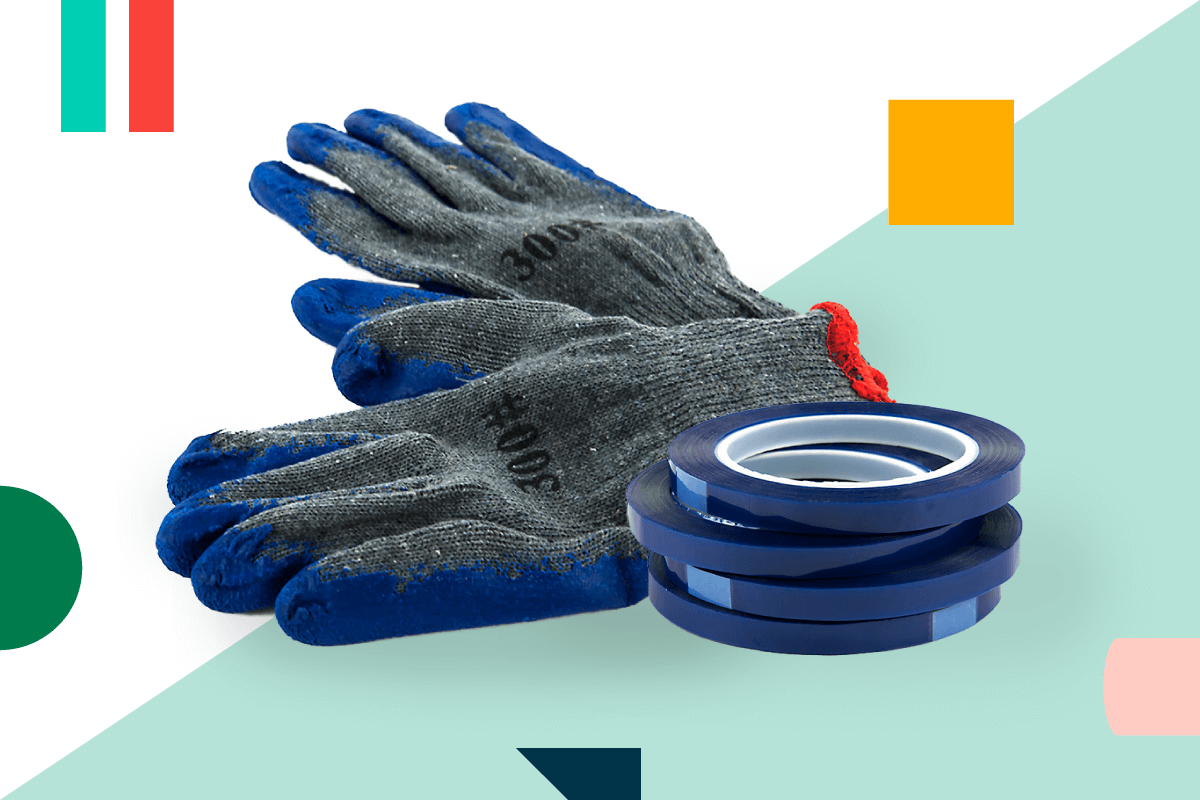 You've got the essentials. Now, you just need a few more things to prep your sublimation business before you can hit the ground running! Here are a couple items that will make production a breeze:
• Transfer gloves – protect your hands from burns by wearing these when handling hot items.
• Thermal tape + tape dispenser – this heat-resistant tape secures your paper to your sublimation blanks to prevent shifting, which can cause ghosting and ruin your transfer.
• Spray adhesive – this also secures your paper in place and is ideal for garments and fabrics.
• Silicone cover sheets – these sheets are used to prevent sublimation ink from bleeding onto your heat press.
#6 – Computer & Software
The last thing you need to start your sublimation business is a computer (PC or Mac) and design software. Your computer does not have to be super fancy; it just needs to be able to run whichever design software you use. Examples of design software include Adobe Photoshop, Illustrator, Corel DRAW, and Sawgrass' CreativeStudio.
Less than graphically inclined? Don't worry! Your Sawgrass SG400 or SG800 printer will come with their own design software (for free) called CreativeStudio – it's possibly the easiest-to-use design program on the planet. In fact, thousands of non-graphically-savvy folks use it every day to produce high-quality sublimated products. We're confident you'll be able to pick up and use CreativeStudio in no time, and we're here to help you if you have questions or need advice!
---
Are you ready to start your sublimation business? Need advice on where to begin? Our Customer Success Team is happy to point you in the right direction and answer all of your questions! Let us help you grow your business the right way – right from the beginning! Give our team a call at (800) 562-7760 or shoot us an email at [email protected] to get started today!