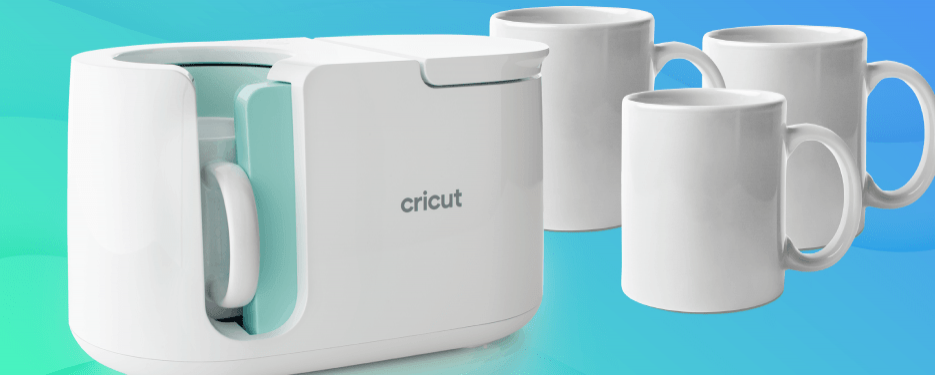 If you are an owner of a new Cricut Mug Press™, we don't have to tell you that you have a pretty cool piece of technology. As one of the newest pieces of equipment in the world of sublimation (also known as Infusible Ink™), the Cricut Mug Press™ is both affordable and super easy to use.
While most mug presses require you to manually set the correct time, temperature and pressure, the Cricut Mug Press™ machine does all of this for you. And with the press of a button, you can have professional-quality decorated coffee mugs.
But which mugs and drinkware items can you decorate? What mugs are compatible? Let's dive in, so you can be set up for success!
Which Mugs Can I Decorate?
With the Cricut Mug Press™, you can decorate both 11 oz. and 15 oz. ceramic coffee mugs. At Coastal, we carry a huge selection of these – from our standard white mugs to colored inside/handle, colored rim/handle, color-changing mugs, and more.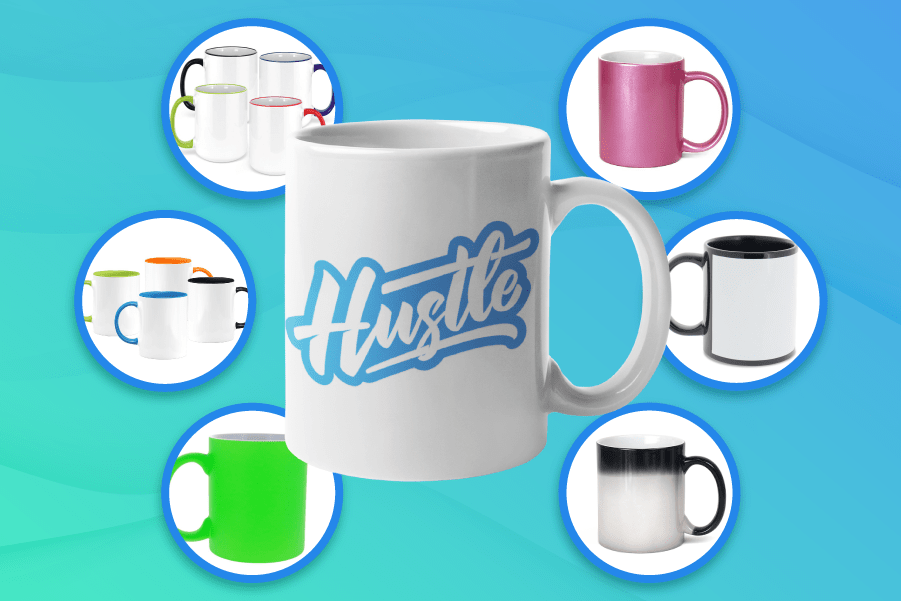 The two big things to note when you go to buy mugs for your Cricut Mug Press™:
The mugs have to be ceramic (no stainless steel, plastic, etc.)
They must have a sublimation coating, which is compatible with your printer's sublimation ink and/or your Infusible Ink™ sheets. This means that regular mugs that you find at the local dollar store or discount retailer will not work. They have to be sublimation mugs – whether you get them at Coastal or somewhere else.
The good news is that at Coastal, we only carry sublimation mugs, and we have tested all of our 11 oz. and 15 oz. ceramic mugs to be compatible with the Cricut Mug Press™ and Infusible Ink™. That way, you don't have to worry whether or not the mugs you buy will work.
As a side note, you may be wondering what the difference is between "sublimation ink" and "Infusible Ink™." There actually isn't a difference – they are one and the same. Infusible Ink™ is just Cricut's branding for their sublimation products.
Can I Decorate Drinkware Outside of Ceramic Mugs?
The Cricut Mug Press™ is exceptional at pressing standard 11 oz. and 15 oz. ceramic mugs, and it makes it really easy to do so. However, it is not capable of pressing drinkware outside of that.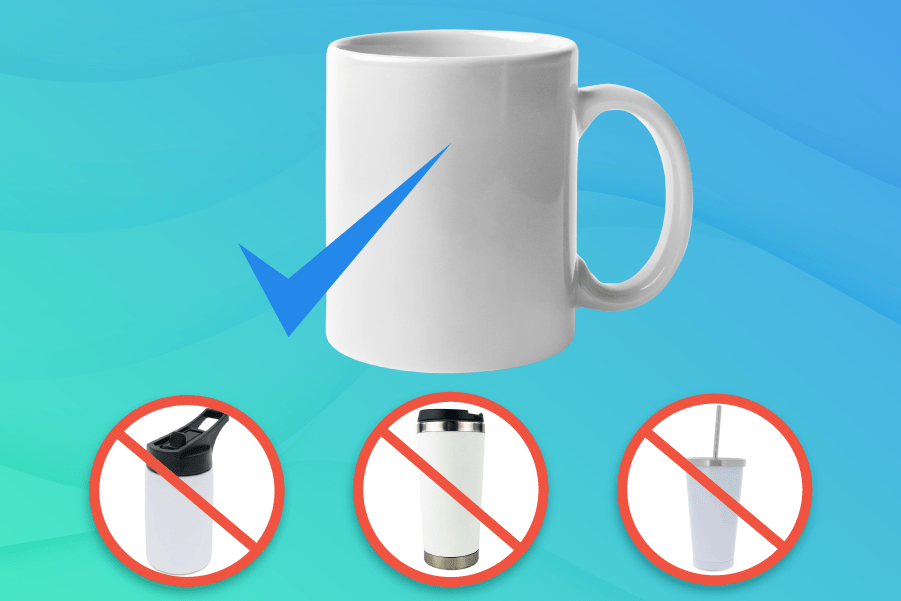 Unfortunately, it's not possible to press aluminum, stainless steel, or plastic mugs – they must be ceramic. Additionally, you cannot press water bottles, tumblers, latte mugs, etc.
If you are interested in decorating these other kinds of drinkware, we recommend checking out the Coastal 4-in-1 Mug Press or looking into using a convection oven for sublimation printing.
Pick Up Your First Case of Mugs Today!
Hopefully, this article helped you along your journey into custom mug decoration, and we couldn't be more excited for you! If you have any lingering questions, we would love to hear from you! Feel free to give us a call at 800-562-7760 or email us at [email protected].
If you are ready to dive in and start decorating, we encourage you to check out our extensive selection of ceramic sublimation mugs. At Coastal, we only carry the highest-quality sublimation mugs and sell them all at wholesale prices. That way, every business – large and small – can afford to create awe-inspiring custom mugs. Plus, all of our products come with free technical support for life, so if you need any help getting up and running, we've got you back.
Happy sublimating!