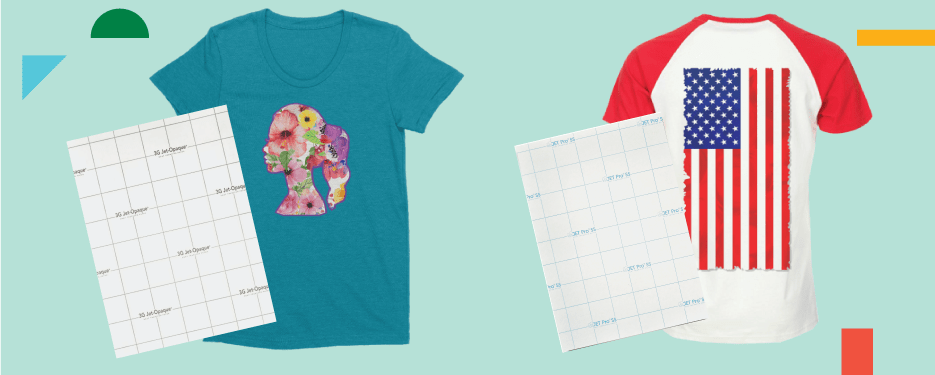 Because there are so many different types of specialty papers on the market (and thousands of different projects they can be used for), we get these two questions quite often:
What kind of heat transfer paper do I need? What is the best heat transfer paper?
Inkjet vs. Laser Transfer Paper
The first step you'll need to make when deciding which heat transfer paper to buy is identify the type of printer you have (or intend to purchase). In the world of heat transfer paper, there are two main kinds of printers: inkjet and laser.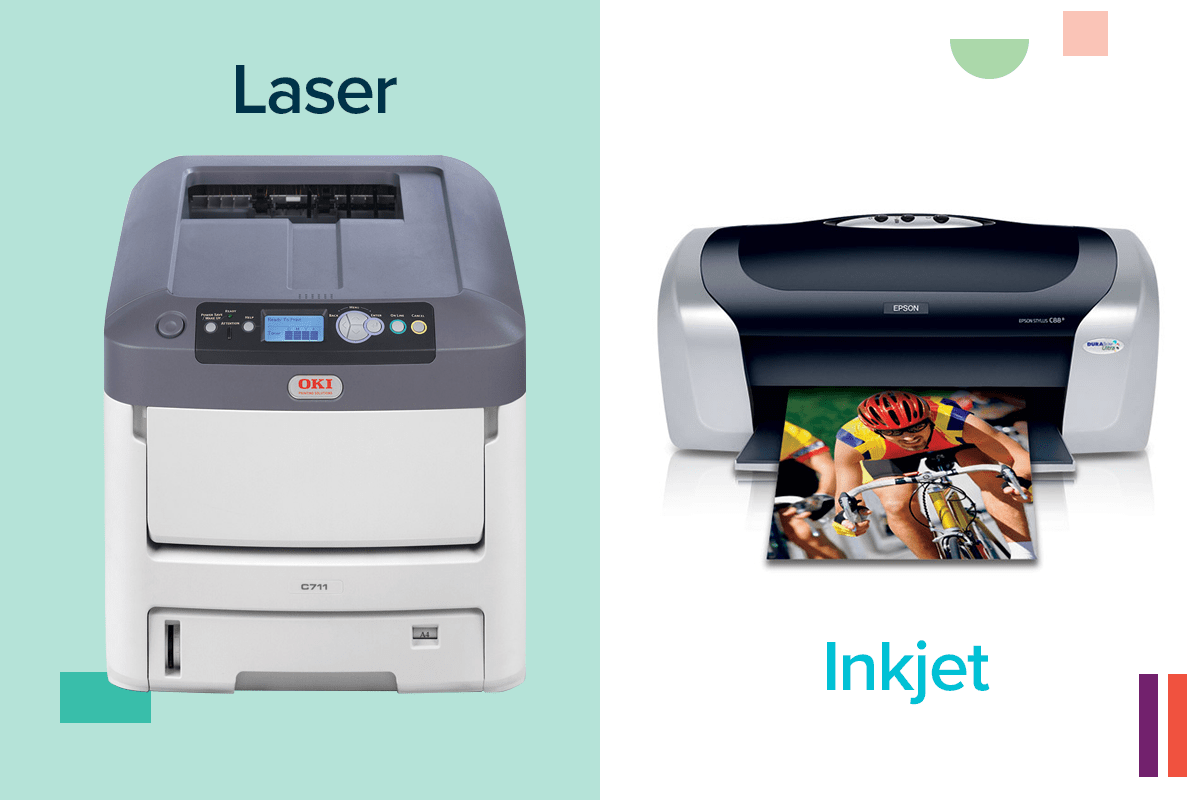 If you're unsure which type you have, the answer may be as easy as running a Google search on the model number of your printer, which is often located on the printer itself. You can also check to see if your printer takes ink cartridges (filled with a liquid ink), which would indicate you have an inkjet printer. A printer that takes toner cartridges (filled with a powder) would suggest you have a laser printer. Still having trouble? Don't hesitate to call our Product Support Department at 800-562-7760, option #3.
I don't have a printer yet - should I buy laser or inkjet?
If you haven't picked up your first printer yet, you may be wondering if you should start with a laser or inkjet printer. Both types of printers have the capability of producing high quality, professional T-shirts and garments.
In general, you will find that inkjet printers are less expensive than laser printers and carry one of the lowest startup costs in the garment personalization industry. Inkjet printers are also ideal for printing photographs as they can print a full range of colors. The downside is that they are not self-weeding, and it is necessary to cut around the image before pressing it to your garment. This is especially the case for dark garments - otherwise, you will have a white background around your image.
Laser printers, while typically more expensive than their inkjet counterparts, excel with printing vector-based art and can also do quite a good job printing photos as well. This is especially true if you use a RIP software such as FOREVER TransferRIP that allows you to rasterize photos (essentially breaking them into smaller dots), which gives you a lighter "hand" or feel, as well as superior washability. Possibly the biggest plus is that many laser heat transfer papers are self-weeding (aka two-step), which means you don't have to cut around the garment, and there is no feel or "hand" anywhere outside of the printed image.
If you'd like to read a little bit more about the differences between inkjet printers and laser printers, we cover this topic in more detail in our post "3 Things You Must Know Before Buying Heat Transfer Paper".
Light HTP vs. Dark HTP
It can be daunting to navigate our selection of heat transfer paper with all the variety of heat transfer paper for laser printers and inkjet printers. If you aren't sure where to look first, start out by asking yourself a couple questions, and you'll find that narrowing down the options is simpler than it seems.
Begin by asking yourself these two questions:
What color is my garment?
What fabric is my garment made of?
White or light garment colors (including natural, tan, light ash gray, off-white, etc.) can be decorated with a transfer paper that is specially made for light garments (such as JetPro Soft Stretch). Light heat transfer paper contains a transparent polymer coating, so keep in mind that anytime you put this transparent paper onto a colored garment your shirt color will take on any empty spaces in your print - which can, at times, slightly change the coloring of your image.
Dark garment colors (black, red, blue, navy, green, etc.) require the use of a paper specifically made for dark garments (such as 3G Jet Opaque or Jet-Opaque II). Dark garment heat transfer paper has a white, opaquer polymer coating - therefore, your image will transfer as you originally designed it, and no shirt color will show through any unprinted areas. Reminder that when using a dark transfer paper, any bit of paper that is not trimmed away with scissors or a cutter (or any spot that doesn't contain a print) will show up as white on your dark garment.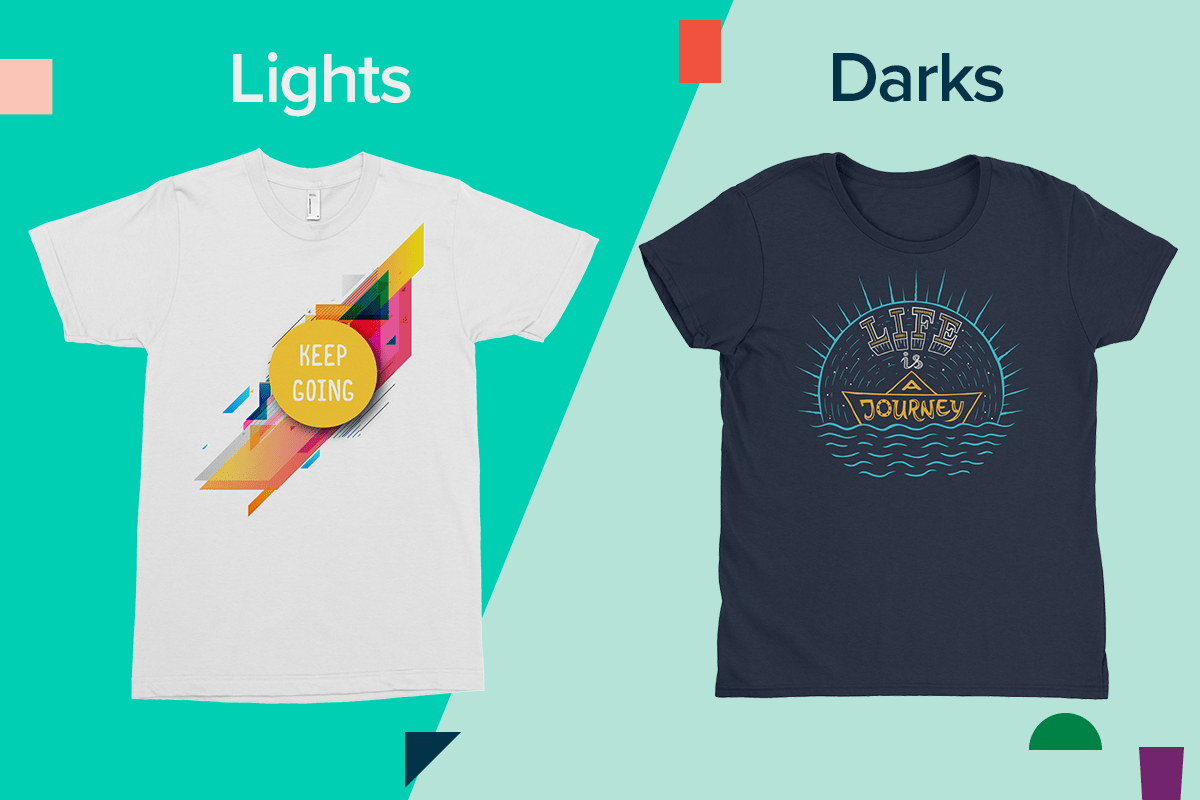 Both types of heat transfer paper can be applied using either a home iron or a commercial heat press. Based on our experience in testing all kinds of specialty paper, we always suggest using an actual heat press for the best results - but a home iron will also work (with some patience).
The other consideration to bear in mind is what type of fabric you are printing on. As a rule of thumb, most transfer papers will work with 100% cotton, 100% polyester and poly/cotton blends. The notable exception is 3G Jet Opaque, which will work only on 100% cotton. If you are printing on other fabrics outside of cotton, polyester and poly/cotton blends, that is not to say our heat transfer papers will not work with them. However, given the breadth of fabrics that exist, we do not guarantee they will work with all of them.
For your convenience, we have put together a chart of which paper you will need based on fabric type, garment color (dark / light), and printer type (inkjet / laser).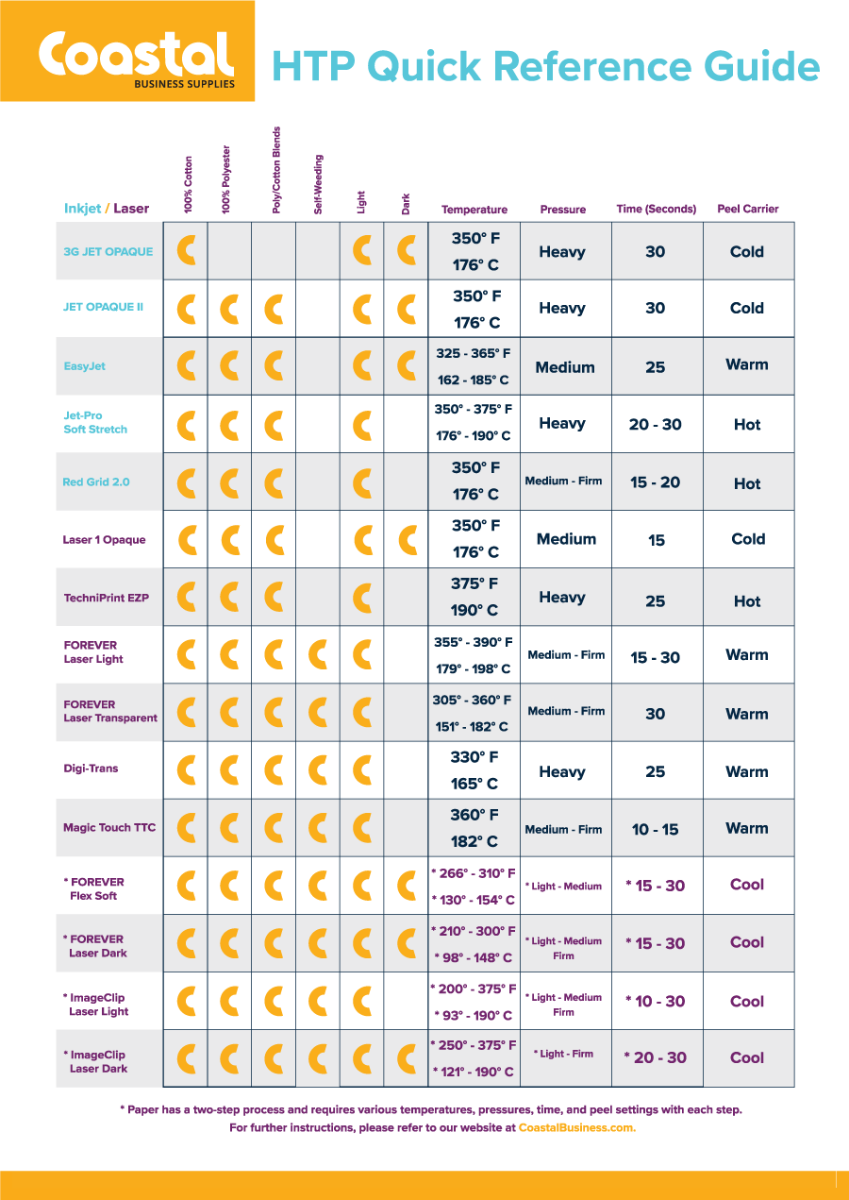 Tips & Tricks for Successful Transfer Paper Application
When using a light heat transfer paper, keep these pointers in mind to ensure you are pressing for success:
Always remember to mirror your image before printing.
You can trim the edges around your image before pressing, but it's not necessary.
Don't forget to remove the transfer paper backing after you have pressed your design to your garment - and always remove it while it's still hot!
When personalizing your products with a dark heat transfer paper, follow these tips for the best results:
Do not mirror your image before printing.
Anywhere that you don't trim away the transfer paper or print your design will end up transferring as white on your dark garment.
Always remember to remove the paper backing before laying it onto your garment with the image facing up.
Cover your transfer paper with silicone or parchment paper prior to pressing.
Do not peel your transfer paper from the garment right after pressing - just remove the silicone sheet or the parchment paper.
---
We hope this provides you with a little more understanding about how to navigate our paper options and helps you decide which heat transfer paper to go with for your project! If you have any questions, do not hesitate to reach out to the Coastal Product Support Department at 800-562-7760 or by email at [email protected].