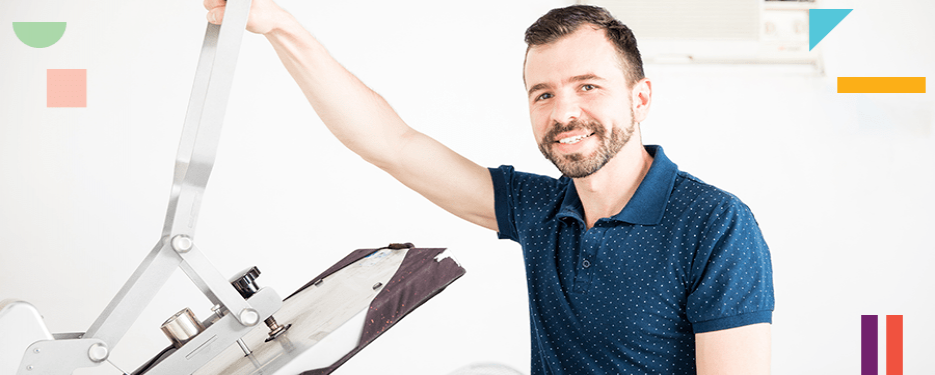 Everyone needs T-shirts. Everyone. And that's not a fact that's going to change anytime soon - unless not wearing clothes suddenly becomes trendy (which, hey, who knows, after all it is 2019).
But let's go ahead and assume that decorated T-shirts will continue to reign supreme as some of the most popular items to spend money on, and you want a piece of the T-shirt industry pie. How do you get started making and selling your own? Maybe you've always wanted to own your own T-shirt business, or maybe you already own a personalization service of some kind and you're looking to expand your offerings to include T-shirts.
Either way, making and selling T-shirts using heat transfer vinyl is easy (and fun) to do. All you need is a few fundamental items to build your business' foundation - read on to discover which supplies are mandatory for success and how you can get started.
Heat Press Machine
Before you contemplate buying anything else for your T-shirt business, you'll need to invest in a high-quality T-shirt heat press - and before you do that, there's a couple questions you'll want to ask yourself. How big are the items you plan to create? Do you intend to press shirts that encompass the typical size range of adult small through XL, or will you need to create shirts that are bigger? Does your production space (and your budget) allow for a clamshell or a swing-away heat press machine? What's your predicted volume, and do you envision that you'll need to upgrade your equipment within the year?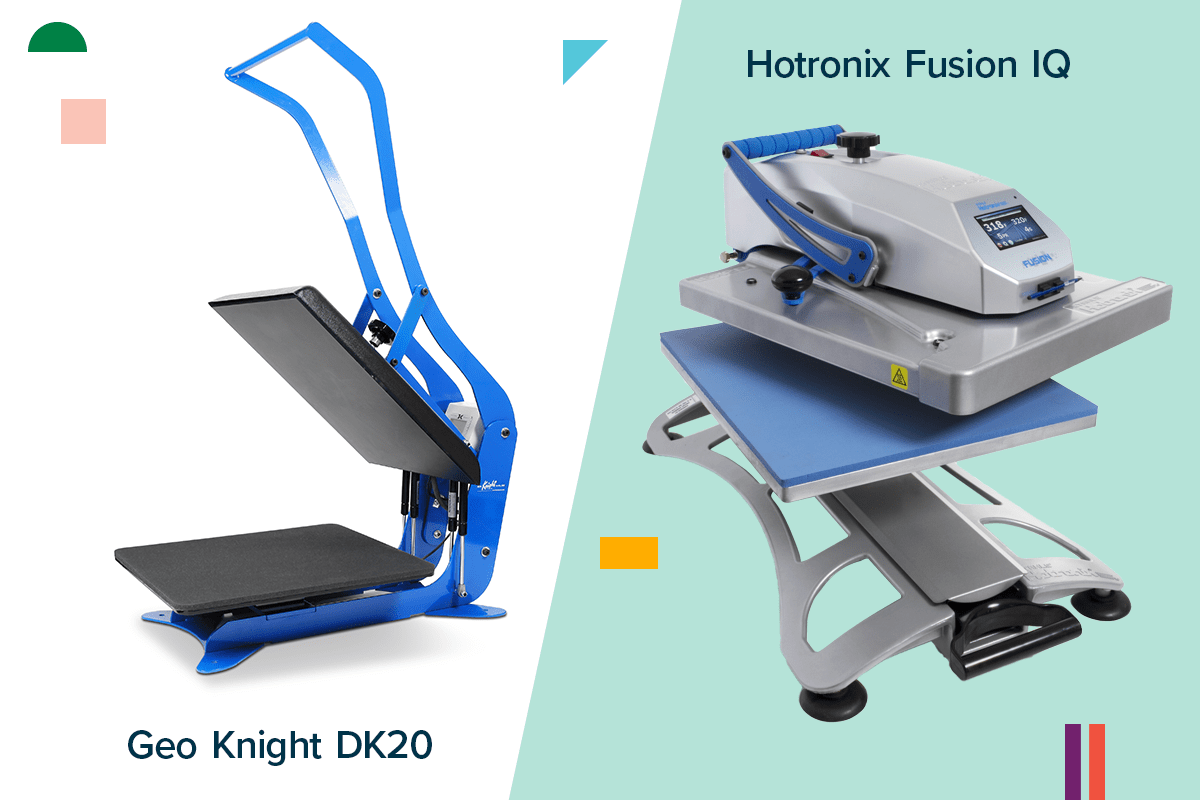 Write down your answers and familiarize yourself with your wants and needs. This will not only help you determine which heat press is right for you, but it will also help create accurate business expectations and allow you to begin building the kind of enterprise you know you can be proud of. You can accomplish a lot with a manual 15x15 heat press, but if you are thinking about getting into larger items or want to be certain you can step away from production for a second to multitask, it might be wiser in the long run to invest in an automatic 16x20 heat press transfer machine now. Many companies (including Coastal) offer affordable financing plans on pressing equipment so you can get everything you need to get your business going upfront.
To avoid buyer's remorse and ensure that you are on the right track to purchasing a T-shirt press that will suit the size and scale of your business, it's a good idea to hit the internet and do a little comparison shopping. Research trusted brands and pay close attention to the features and small details that accompany those T-shirt heat press machines. Does the heat press come with a warranty? Are the settings digital or analog? What do the customer reviews say?
Look for heat presses known for their durability and make sure to go with a retailer that provides good customer service and great product support (hey!). Anticipate that you'll have questions and need help getting your device up and going at first - you don't want to find yourself in a spot with a few hundred dollars' worth of new pressing equipment and no one to assist you with using it correctly!
Vinyl Cutter
Depending on the size of your heat transfer vinyl and the anticipated volume of your production, you'll want to invest in a durable, long-lasting vinyl cutter that can withstand the amount of orders you need to fulfill on a daily basis. When considering which vinyl cutting machine Take the same approach as you would in buying a heat press - do your research, buy from a vender with a good track record for customer service, ensure that your purchase includes product support and some kind of warranty, and double-check product reviews to see what other users are saying.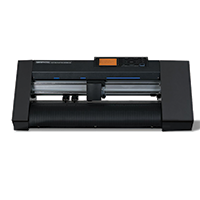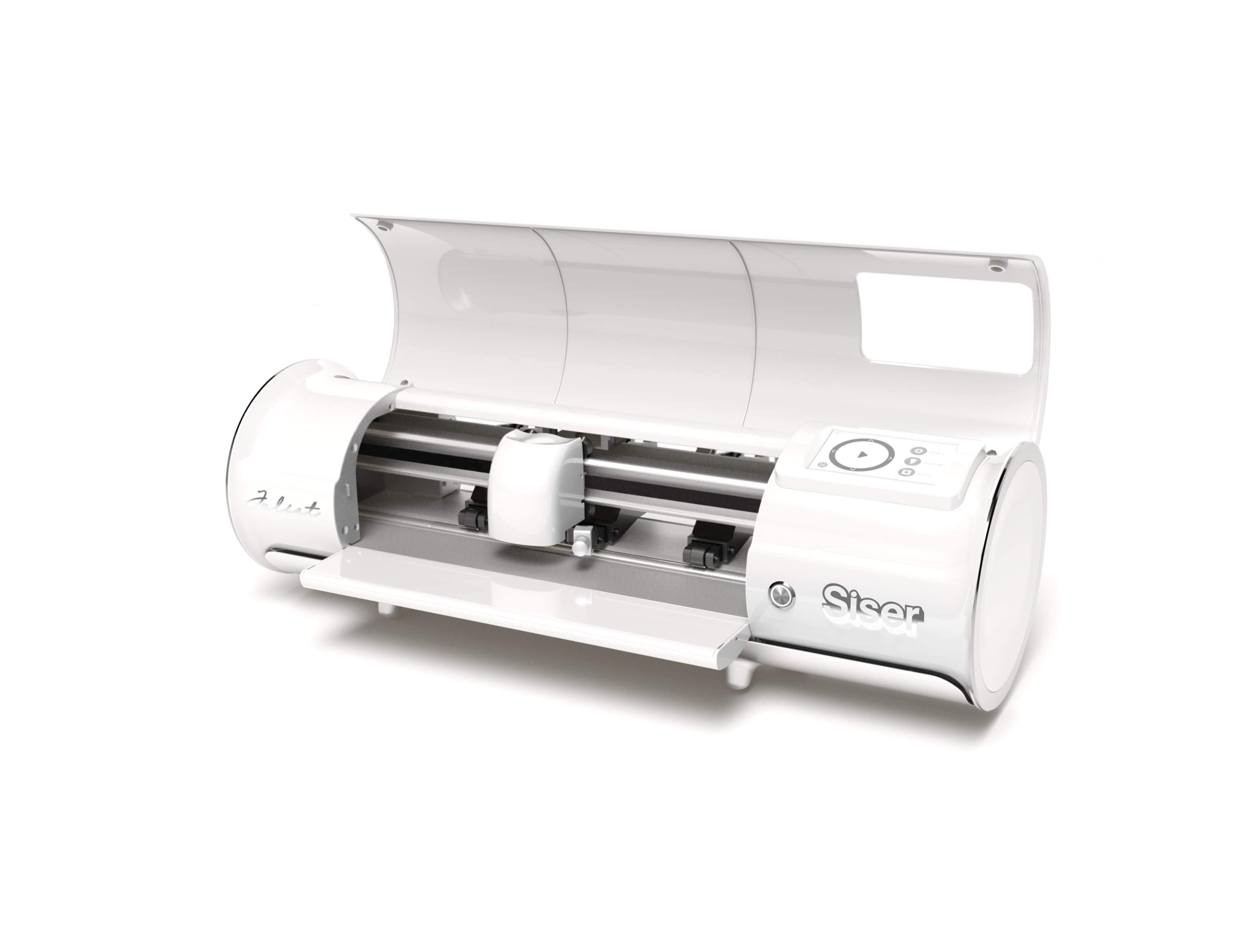 You'll also want to take into consideration your level of experience with vinyl cutters and graphic design software. If you are just starting out with very little cutting experience, ensure that you select a heat transfer vinyl cutting machine that is suitable for beginners (the Siser Juliet is a great place to start!). Desktop cutting and plotting machines like the Juliet are manufactured with the hobbyist and crafter in mind, and they generally include design software that comes with a pre-loaded artwork library for users to play around with.
If you intend to create and sell more than a handful of items per day, it's wise to look into a larger piece of equipment that is compatible with programs like Adobe Illustrator and Photoshop. Start-up kits and vinyl cutter packages are a great way to buy everything you need for your business all at once and hit the ground running.
Heat Transfer Vinyl
A good rule of thumb when it comes to purchasing heat transfer vinyl: buy your standard stock rolls first - the ones you know you'll use a lot of - then dig into the fun colors, textures and finishes as you need them. There are literally hundreds of vinyl color and style options available, and you don't want to end up dropping a lot of money on several rolls of zebra patterned vinyl (as cool as it may look!) if the bulk of your customers are buying navy tees with blocky white text. Popular heat transfer vinyl colors that you'll go through quickly include black, white, navy and red, so it's not a bad idea to always keep a few rolls of these colors on-hand.
That being said, don't hesitate to experiment with new colors or offer a fun array of the latest vinyl options to your customers - they may want something unique and fun! Present your clients with options by showing them a vinyl swatch and give them the opportunity to pick which colors they'd like to include in their custom design.
Here are a few examples of specialty heat transfer vinyl types that you can add to your offering:
Heat transfer vinyl sheets are available in all kinds of colors, so feel free to order a few and create a couple items with the purpose of displaying them or taking photos of them to help market your business. Before you get caught up in the excitement of trying out new colors and finishes, don't forget - every type of HTV has its own recommended pressure, temperature and pressing time settings, so always be sure to double-check the product's pressing instructions to ensure you are pressing with success every time!
T-Shirt Garments & Accessories
There are several wholesale T-shirt distributors that specialize in providing apparel decoration businesses with blank garments. Companies like S&S Activewear, SanMar and alphabroder help wholesale customers by offering the most popular brands at convenient bulk prices with low-cost or free shipping based on order size.
Don't forget - with a heat transfer vinyl business, you can also decide to provide one-off custom personalization on customer-supplied items too! Decorating sports jerseys that only require names and numbers, applying small designs to sentimental keepsakes and customizing other client-provided garments are quick projects that don't require a lot of extra investment on your part. Never turn down extra easy money if you can help it!
Customers!
You've gotten your hands on the core equipment and vinyl supplies needed to start creating T-shirts - now all you need is a good customer base to get things moving! You can begin by letting friends and family know that you are creating customized items or offering to personalize any items they already have. Create a pricing structure early on that makes sense based on your hard costs and the labor involved in making your products - this way, you have a price model you can stick to and you can feel confident that you are charging amounts that are fair and guaranteed to sustain a profit. If you are just starting out, it's not a bad idea to offer a small discount or incentive to your customers to initiate relationships with them.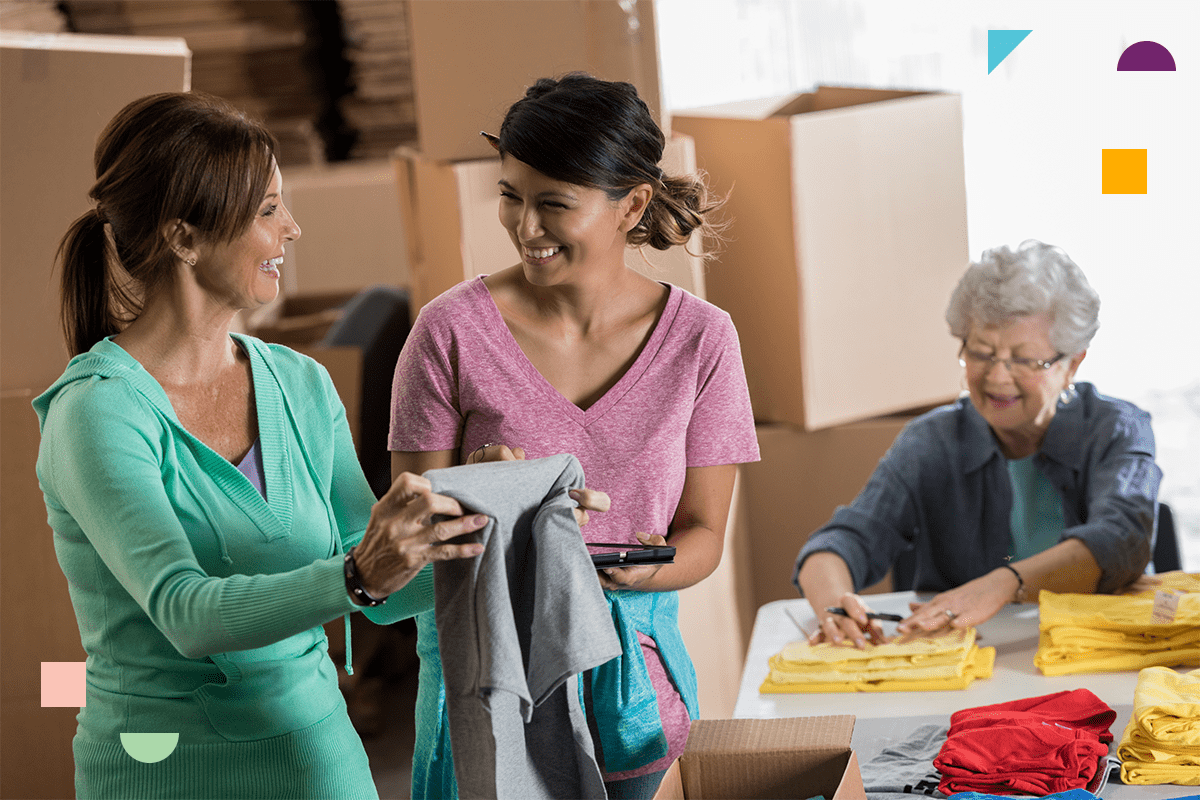 If you already have experience with producing T-shirts and are taking your business to the next level by offering larger HTV production runs, venture outside of the usual suspect and try breaking into the public atmosphere. Begin marketing your personalization business in online and offline community spaces (public bulletin boards and Nextdoor are good places to start) - remind local companies and influential people to choose you as their supplier of promotional products or custom T-shirts. Local government websites are great for finding out about upcoming events, and chamber of commerce network meetings are great places to meet new people.
It goes without saying that you should create a website for your business as soon as you're ready to start accepting new customers. Advertising a link to your website on social media is an easy way to bring new customers to you. You can even create special messaging and pay to have your business ads placed directly in front of individuals that matter. Facebook, Instagram and LinkedIn all offer exceptional targeting capabilities and give you the ability to zero in on specific geographic regions, demographics, industries and interests.
That being said - don't get ahead of yourself. Make sure that you are comfortable with the volume you are currently servicing before increasing the amount of orders you are bringing in to ensure you don't overwhelm yourself or find out the hard way that your equipment can't keep up with production.
There you have it! With a little bit of cross-comparison research (and likely, a small amount of professional advice), the core items you need to start a thriving T-shirt business are easy to acquire. The real challenge is consistently retaining new customers and maintaining a determined and positive outlook all while riding the rollercoaster that is owning a growing business.
---
Are you ready to pursue your dream of owning your own T-shirt business? Need advice on where to begin? If you are unsure about which heat transfer vinyl equipment or supplies are right for you, our Customer Success team is happy to help point you in the right direction! We offer a broad range of reliable heat presses and vinyl cutting machines with practical features at wholesale prices that will meet your business needs without breaking the bank. Let us help you grow your business the right way - right from the beginning! Give our team a call at (800) 562-7760 or shoot us an email at [email protected] to get started today!