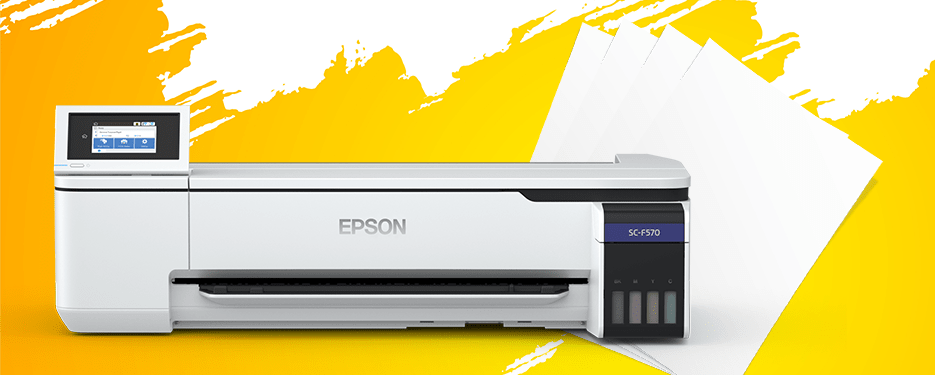 Whether you just picked up your new Epson F570 sublimation printer or you're just starting your research, one of the big things to consider is what kind of sublimation paper to use with it. The Epson F570 is an amazing machine, and it possesses some of the best technology that the industry has to offer, so it only makes sense that you get the best sublimation paper to use with it. Now, when it comes to sublimation transfer paper, there are many different options on the market, and you can be quickly overwhelmed with all of the possibilities. In this article, we will break down the best sublimation printer paper options for the Epson F570, so you can get the right paper for your needs.
A Quick Description of the F570
But let's back up for just a second and talk a little bit about the Epson F570 itself. If you're not too familiar with the printer, the Epson F570 is a revolutionary new 24" desktop dye sublimation printer. In fact, it's the first sublimation printer on the market to do up to 24" prints while fitting comfortably on your desk (previously, you would need a large wide-format printer to achieve this). The Epson F570 is made exclusively for sublimation printing, which means that the items (or substrates) that you will be decorating will need to ideally be white or light-colored 100% polyester or have a polyester coating for hard surfaces.
In addition to accepting sublimation paper sheets between 8.3" and 17" with its auto sheet feeder, the F570 also offers a roll option for paper rolls that fit on a 2" core and are 13", 17" and 24" wide. While most desktop sublimation printers have traditionally used only paper sheets, the F570 now gives you the flexibility to use paper rolls.
The Top 3 Sublimation Papers for the Epson F570
So, which sublimation paper(s) should you use? Which one is the best? At Coastal, we've narrowed it down to three papers that we prefer to use with the Epson F570, and depending on what you're pressing, you may actually have multiple favorites. That's because the papers we are about to discuss each have different use cases. For instance, some are more suitable for hard surfaces while others are better for fabrics and soft-surface items. Others fall somewhere in the middle. Without further ado, here are our top 3 sublimation papers for the Epson F570.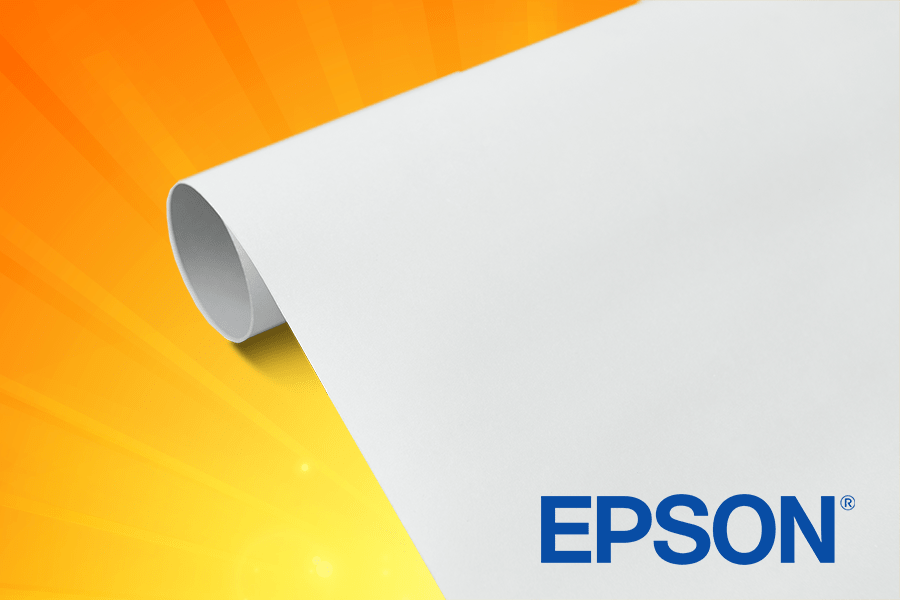 The first paper we recommend is Epson DS Multi-Purpose sublimation paper, which is the default paper that comes with your Epson printer. Epson DS Multi-Purpose is manufactured by Epson, so there is zero doubt of its compatibility with your printer. As the name suggests, this is a multi-purpose sublimation printing paper, which means it's great for any surface including both hard-surface substrates and polyester-based textiles. At a weight of 105g²/m, Epson DS is a medium weight paper that is resistant to what's known as cockling or rippling, which are wrinkles or ripples that appear in the paper that adversely affect image quality. Here are some of its benefits:
Versatile paper for both hard and soft surfaces

Quick-drying coating saves you time

Highly resistant to rippling/cockling
If Epson DS Multi-Purpose is the go-to paper for multi-surfaces, then this is the paper for polyester fabrics. SubliColor SuperSport Tacky- is the perfect paper that will assist in achieving excellent print quality with the right amount of adhesive. This adhesive prevents what is commonly known as ghosting, which is when your image transfers with a shadow or "ghosted" effect. This occurs when your paper and your fabric shift slightly when you open your heat press, and the temperature is still hot enough for sublimation to occur. With its heat-activated adhesive, ghosting is all but eliminated, leaving you with crisp and vibrant transfers. Again, let's go over the benefits:
85 gsm sublimation transfer paper
Instant-dry finish
Light tacky adhesive
Matte surface finish
Core Size: 2" – Compatible with the Epson F570, Epson 6370, Mutoh RJ900 and many 44" Sublimation printer models that offer a 2" core
Best for use with fabric, polyester, T-shirts, socks, etc.
It is hard to find a better paper for fabrics and textiles than SubliColor SuperSport Tacky. Now, as this paper has its heat-activated adhesive, we would only recommend this for polyester fabrics. For hard surfaces, we would suggest going with Epson DS Multi-Purpose.
Best Economical Option: Image Right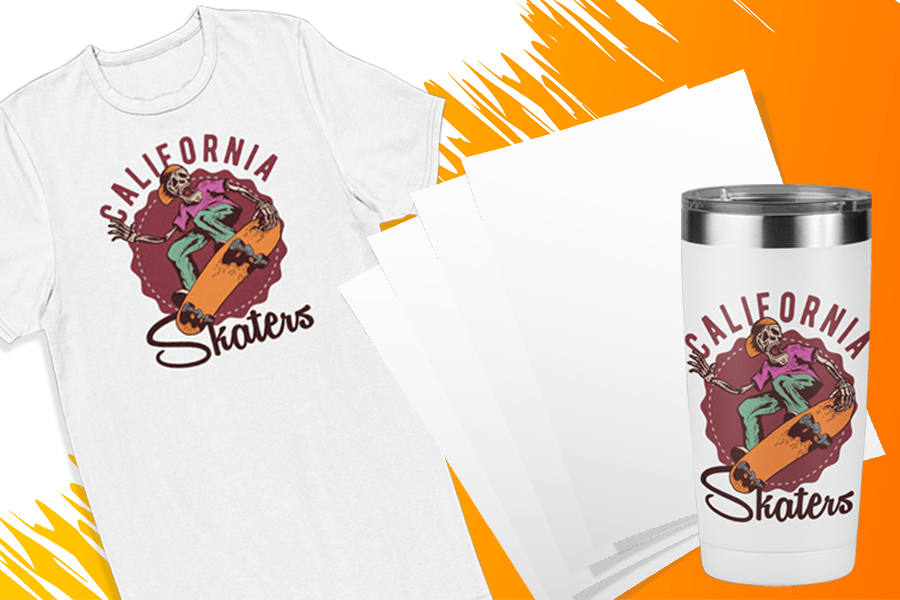 Last but surely not least is our Image Right sublimation paper. Image Right is a more economical option as it comes at a more affordable cost than the other papers we have covered, but that does not mean it is of any less quality. Indeed, we use Image Right for most of our transfers that we do in-house such as for our YouTube tutorial videos, and many of our customers swear by it and would not use anything else. Image Right is similar to Epson DS Multi-Purpose in that it is a great paper for both hard-surface products and polyester fabrics.
Excellent paper for both hard and soft surfaces

Vibrant, high quality transfers

Priced affordably to maximize your profit potential

Available in 8.5" x 11", 8.5" x 14", 11" x 17" and 13" x 19"

sheets
Wrapping Up
Okay! That just about covers it. We hope that this guide has narrowed down which paper(s) will work best for your needs. If you have any other questions regarding sublimation paper or anything else, please do not hesitate to call the Coastal Customer Success Team at 800-562-7760 or email us at [email protected]. Happy Crafting!