Winter is coming – which means the busy-ness of back to school has been replaced by the slow and steady churn of the holiday gift-giving season. If you're a planner and like thinking ahead, you may have stocked up on products and supplies months ago to prepare for this special time of the year. It's a pretty smart move, as many vendors and supply companies tend to sell out of particular items this time of year, which may make it hard to fulfill custom orders.
But what happens when the end of the year approaches and you realize you're sitting on way too much stock? What do you do with all of the leftover specialty vinyl you ordered and now have no use for? What about the dozens of blank substrates you bought during a sale that didn't end up getting personalized?
Don't worry – there are plenty of ways you can reduce your excess stock without feeling as though you're throwing your hard-earned money out the window. Make it a priority to destash and declutter your inventory before the new year to help you wrap your head around what you have on hand and guarantee you're starting fresh. Here are few ways you can destash wisely and put your excess to good use.
1. Utilize any oversupply to create promotional items for your business.
Been meaning to make some magnets, mugs or keychains that promote your brand? Not looking to spend extra cash on the resources due to your shelves overflowing with unused product? Kill two birds with one stone by breaking into your extra inventory for supplies and eliminating some of your hoard. Create a run of items or a handful of one-off promo pieces that you can give away with orders or gift to new customers. If you are the networking type, take some of these items with you to winter parties or community meet and greets to give potential prospects an idea of what your business does.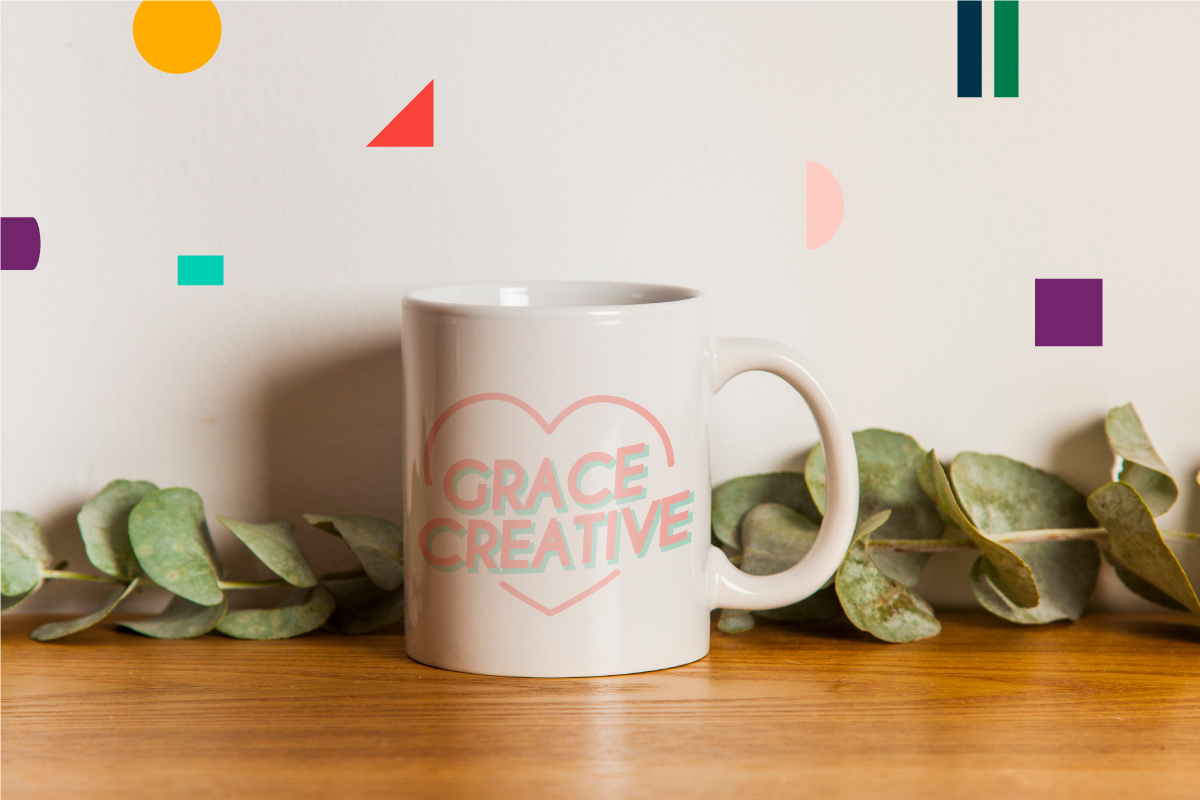 2. Run a promotion that hinges on the use of your overstock.
This is a good way to drum up business during the slow season as well as move old inventory that's been sitting around collecting dust. Create a package deal on custom items that is only available for a limited time – for example, clear out some of your excess vinyl by offering 3-5 items with one color vinyl on the front and back for a set price. If you find that you've acquired a collection of shirts or substrates, run a sale on blank items or oddball sizes and sell them slightly above cost to make some of your money back. Make it so that interested customers can pay a couple extra bucks to personalize the items. Advertise your "destashing sale" on social media and emphasize the fact that the promotion is for a limited time only to create a buzz and convey immediacy.
3. Sell or trade your supplies in a destashing Facebook group.
If you're already spending time on Facebook promoting your business and selling your products (and you happen to already enjoy using Facebook Groups), then consider joining a group dedicated to destashing and decluttering personalization supplies. There are groups dedicated to vinyl, sublimation and even art supply destashing – just make sure you read and understand the group's rules before advertising your destashing efforts.
4. Create destashed vinyl bundles and sell them on Etsy, eBay or OfferUp.
If you have a lot of excess items or materials, create bundle packs and list items together on sites like Etsy where other crafters or personalization business owners are guaranteed to find them. When using Etsy, be sure to list your destash packs in the "Supplies" category and tag them appropriately with keywords like "destash" and "clearance" to make it easier for other users to find them.
5. Host a craft supply swap at your house or a "yard sale" at your business.
These are fun ways to get rid of some of your extra items, acquire some new supplies yourself, and potentially meet new clients, all at the same time. Get your creative friends together and destash your inventories together or engage in a night of holiday gift-making using each other's supplies. If you decide to hold a destash sale at your brick and mortar store, set your prices just above cost and create signage to put out front promoting your low-priced items. You can bundle your supplies or sell individual materials. Boost posts on your social media pages, hand out paper flyers announcing the date and time and talk up your sale to your customers to keep a buzz going.
6. Donate any excess items or supplies to a local school.
Donating your destashed items is a good way to clear out some of your stock while also giving back to parents, teachers and students in the community. Vinyl and other heat transfer supplies are being utilized in schools now more than ever, but not every school has the budget to continue restocking their supplies when resources get low. Spread some holiday cheer and gift wrap your destash before dropping it off for a nearby PTO or art class to play around with – you're guaranteed to feel good about your donation afterward.