Spring is officially here! The weather is warmer, the flowers are blooming, and allergy weather is in full swing. We all know what that means - Mother's Day is almost here! If you are frantically trying to figure out what to give your mom or the other awesome moms in your life, it's time to admit that the best gifts come from the heart and a personalized gift does just that. Here are five personalized gifts that moms will be sure to cherish for years to come.
1. Wine Tumblers
It's no secret that being a mother is hard work. Late nights, early mornings, and long days filled with cleaning up other people's messes. We may not be able to make their lives much easier, but we can certainly make it a whole lot brighter with a personalized sublimation wine tumbler. Add a loving message, the kids' birth dates, or just personalize the tumbler with her initials in her favorite color. Your mother will want to take this with her for a night out with other moms or for a few stolen moments of self-care in her bathtub. The kids all have their own sippy cups - isn't it time we get one for mom?
2. Tin Boxes
Motherhood is full of beautiful memories and little treasures that children collect. What better way to preserve some of those memories than with the heart or rectangle tin sublimation boxes? Sublimate some favorite photo memories on the top, and this gift will be sure to make some lasting memories. The tins are versatile and make great keepsake boxes, cookie tins, jewelry boxes and much more.
3. Aluminum Water Bottles
Moms are always on the go! With school events, sports practice, band practice, and grocery shopping, the list is endless. How they maintain all the energy needed to get it all done is a mystery! You can help your busy mom stay hydrated with a personalized water bottle. This large aluminum sublimation water bottle is great for any mom on the run. With a big personalized message or photo decorating it, your mom will want to take this everywhere! Not only will it remind her to take care of herself and stay hydrated, but it will also remind her of how much she is love and appreciated.
4. Mobile Phone Ring Holders
What is the most important tool for any millennial mother? Why her phone of course! It is literally her right hand and her lifeline. The phone is her communication, schedule, photo album, camera and fashion statement. Since it is always in her hand, what better way to show off her style than with a classy personalized phone ring? Sublimate a personal photo or add her initials with a cool design. Moms have to juggle a lot, so why not help her keep a grip on her phone with a personalized phone ring? Any mom will appreciate this thoughtful practical and classy gift.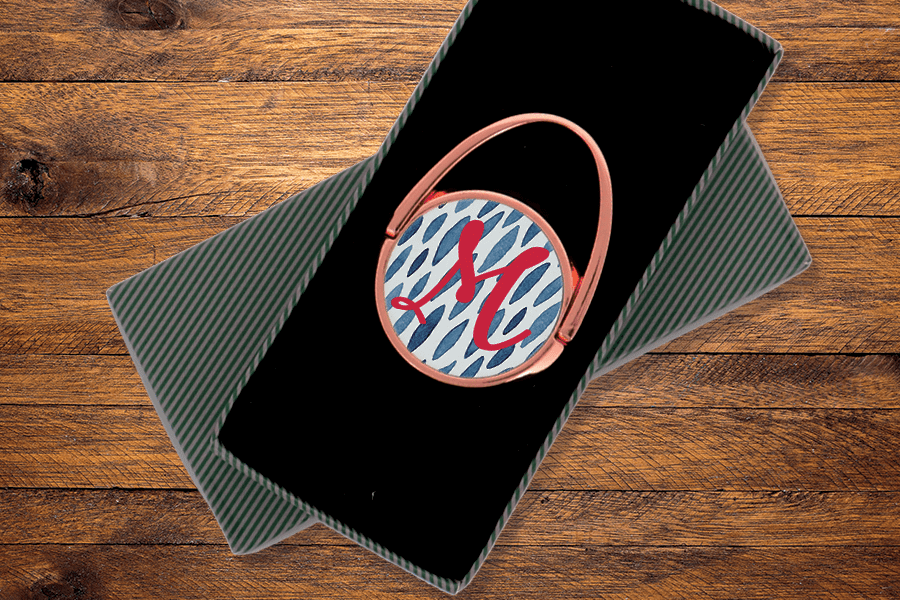 5. Linen Makeup Bags
Most children grow up thinking that their mother is the most beautiful mom in the world. All moms are beautiful, but we can help them organize their beauty routine with a personalized makeup bag. Decorate our linen makeup bags with a loving message about how beautiful she is or add a funny saying about beauty. The handle makes it an easy grab-and-go option. We don't condone putting makeup on while driving, but a busy mom has got to do what a busy mom has got to do!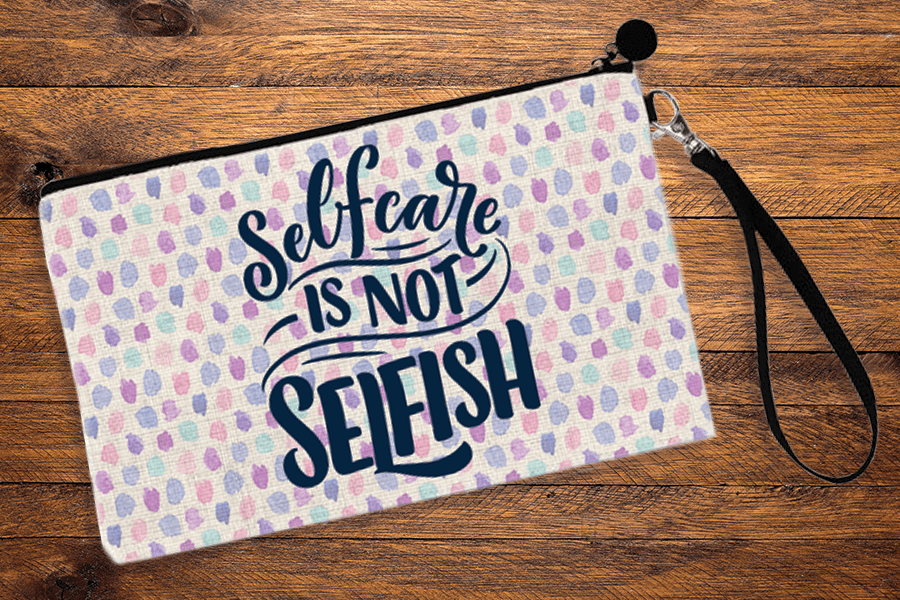 6. Bonus! Pet Bandanas
Don't forget about the fur moms in your life! Just because someone doesn't have a human child doesn't mean they won't appreciate a personalized gift for their fur baby on Mother's Day! Many of us love our pets like we love our own children, and a personalized gift to a proud cat or dog owner will go a long way. Create a special bandana for their fluffy companion complete with their name, fun patterns and colors, and more. You can even create bandanas to be worn on holidays and special occasions such as decorating stars and stripes for the Fourth of July, skulls and bones for Halloween, etc.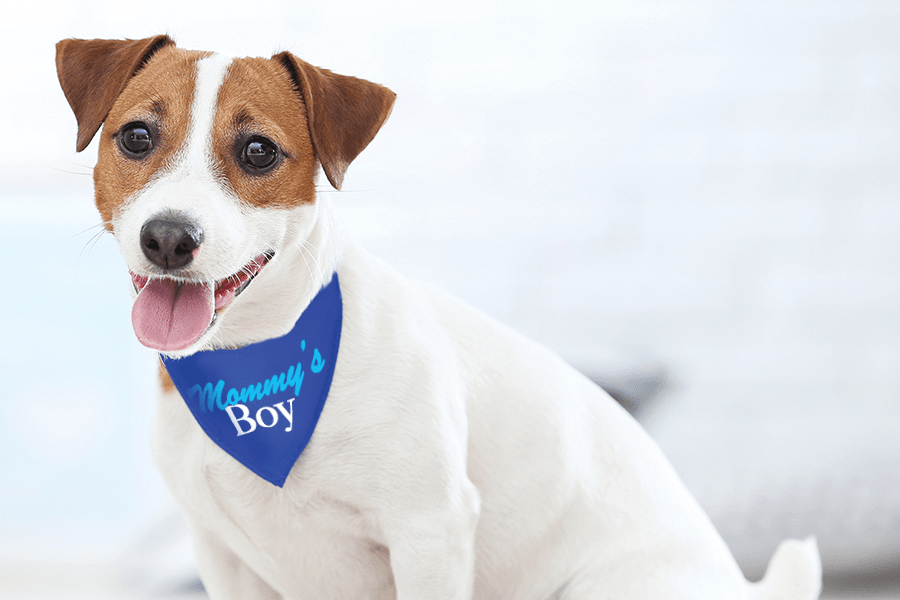 We hope this blog provides you with some inspiration on what to gift your favorite moms on Mother's Day! We would love to see what you're making! Tag us on Instagram with #coastalbusiness for a chance to be featured. As always, if you have any questions, don't hesitate to reach out to our Customer Success Team at 800-562-7760 or [email protected]