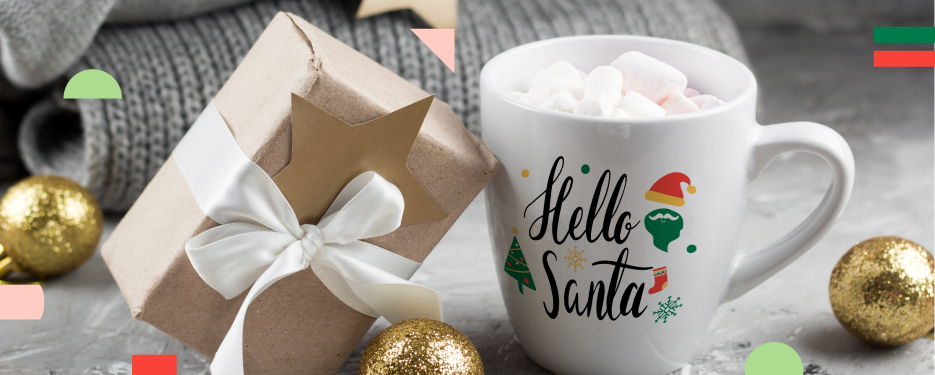 The winter season is upon us, which means some folks are already searching for the perfect holiday gifts – while others will inevitably wait until the final hour before coming out of the woodwork to look for last-minute presents.
Want to make sure you are taking advantage of every sales opportunity this season? Try getting ahead of your customers and offering last-minute holiday gifts for clients to grab before Christmas arrives! Here are a couple items you can create or customize to ensure you're hitting every angle of the holiday market (and feel free to use these ideas for your own gift-giving efforts!):
1. Cultivate "Seasons Greetings" sentiments with sublimated signage or merry décor.
Holiday decorations are guaranteed to be a surefire hit for festive parties and gatherings – create jolly wooden signs or sublimated plaques for customers to purchase and hang above the mantel this year.
2. Hop on the holiday trends train and sell limited edition Christmas wares!
Decorated T-shirts, sweatshirts and socks adorned with seasonal sayings or clever quips are perfect for the folks that enjoy dressing up for winter parties. Over-sized sweaters with words like "Baby It's Cold Outside" and "Merry & Bright" in scripty fonts are guaranteed to please – and they're perfect for cuddling up next to the fire with a matching coffee mug.
3. Deck out small items with festive phrases for fun stocking stuffers.
In addition to cheery holiday clothing, add your seasonally relevant puns to smaller products, such as keychains, magnets, can coozies and coasters. Pillow cases have proven to be huge sellers this year, as well has fashionable tote bags – add fun sayings or holiday slogans that will capture the likes of your customers' personalities.
4. Get into the Christmas "spirit" – customize drinkware that will have your clients raising their glasses.
Drinking gifts go over great during the holidays, so don't miss out on the opportunity to create bottle openers, beer steins or flasks to keep cheeks rosy this winter.