Do you consider yourself "crafty"? Are you eager to discover new methods for creating one-of-a-kind gifts for friends, family and customers? Do you love experimenting with sublimation in unique and exciting ways?
With the Artesprix Permanent Thermal Transfer Markers, sublimation beginners and masters alike are able to bring hand-drawn designs to life on white/light-colored polyester apparel, fabric, ceramic, and other poly-coated surfaces. Artists and makers can transform their artwork into wearables and decorative pieces with just a heat press and a little imagination!
Once you've drawn your design on regular copy paper, press your substrates using an ordinary heat press to transfer your artwork onto totes, mugs, T-shirts, coasters, luggage tags and more!
Materials Needed
• Artesprix Permanent Thermal Heat Transfer Markers (10-pack)
• Piece of regular copy paper
• Heat press machine
• Heat-resistant thermal tape
• Heat-resistant gloves
• Your choice of sublimation blank / polyester item
• Pencil (optional)
General Heat Press Settings:
• Temperature: 400°F
• Time: 30-45 seconds
• Pressure: Medium
Note: It's always a good idea to use the pressing settings recommended by the manufacturer of your substrates.
Step One: Get Creative with Your Markers!
Get those creative juices flowing and start coloring! Using the Artesprix markers, create your design on a piece of regular copy paper (avoid using sublimation paper, as it will dry out the markers quickly). If you are worried that your hand drawn design will not fit on your substrate, it's a great idea to trace the outline of your substrate in pencil on the copy paper first – this way, you can ensure that you are staying within the border of your substrate.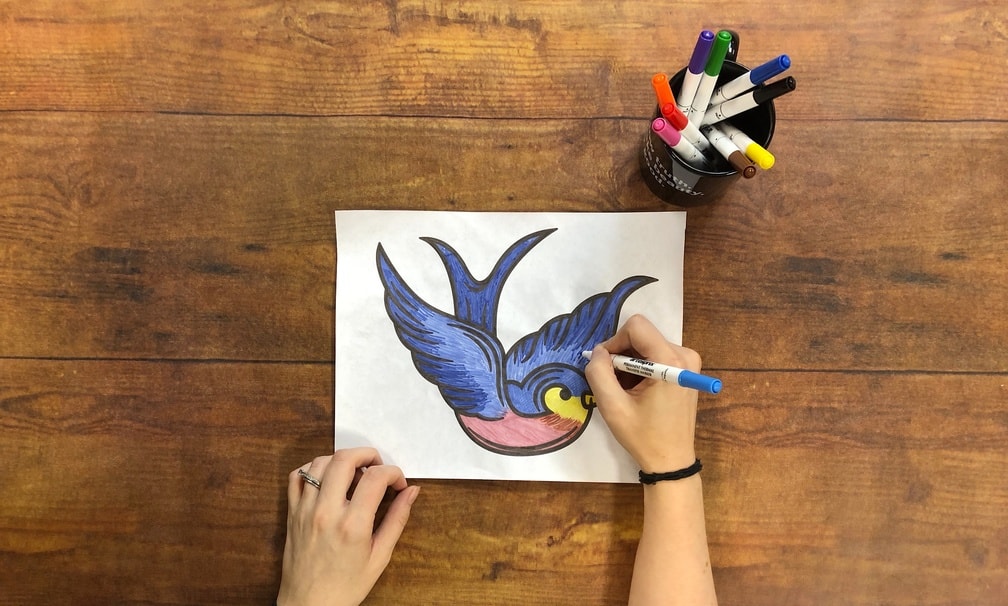 You can also create a template of the outline of your substrate in your design software of choice if you plan to make multiple items of the same type. When drawing on the copy paper, be sure to protect any surfaces in case the sublimation marker ink bleeds through the paper.
Since we are talking about sublimation, be sure to remember that when the final product is pressed the hand-drawn transfer image is mirrored – so any text must be reversed in order for it to appear legible. For text drawings, experiment with stencils or try writing backwards! You can also utilize a Silhouette machine or other type of cutter/plotter that possesses the ability to draw using pens or markers and mirror your artwork first in the accompanying software. Keep in mind that your final image transfer will turn out brighter on your substrate than it appears on paper, so don't get discouraged if your marker drawing appears dull initially.
Step Two: Heat Things Up
Hooray! You've finished drawing your artwork - now secure the copy paper face down to your polyester or poly-coated item using thermal tape. Depending on the type of substrate you are pressing, the temperature/time/pressure settings may differ. For the best results, it's always a good idea to refer to your sublimation item's packaging or vender recommendations for pressing settings. Generally, you can achieve brilliant, bright sublimation drawings if your heat press is set between 385-400ºF and pressed for 30-45 seconds.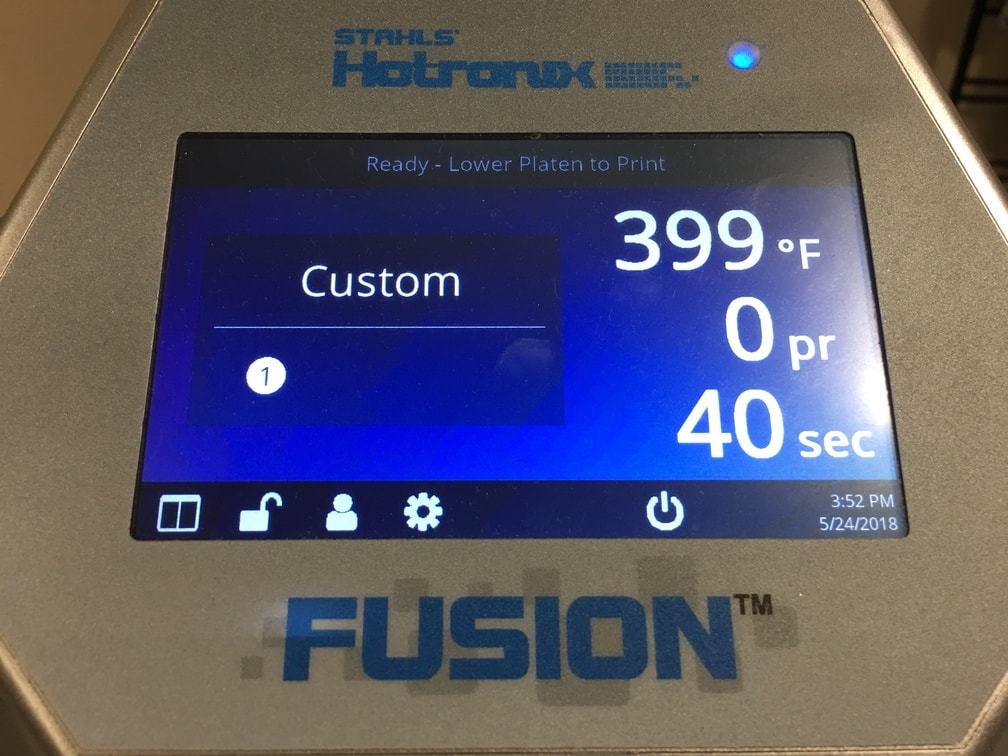 Once pressing is complete, remove your item from the heat press carefully while wearing heat-resistant gloves. Remove the copy paper/thermal tape from the substrate to reveal your transfer drawing.
Step Three: Time to Cool Down – and Enjoy!
Once you've removed the thermal tape and paper from your item, you'll notice that your design is much brighter than your original drawing. Let the substrate cool, then enjoy your one-of-a-kind piece of art!
If you notice that your copy paper still remains in decent condition and your drawing appears to contain a decent amount of ink, try experimenting with pressing your design again on another item. Keep in mind that you will get a less-vivid transfer image this way! However, we do recommend playing around with the double-pressing technique a couple times on items you are comfortable testing with until you have mastered a method that works for you.
Are you ready to let your creativity run wild? Visit coastalbusiness.com or give our Customer Success Team a call at (800) 562-7760 to order your Artesprix Permanent Thermal Transfer Sublimation Markers and start imagining today!